With summer still upon us, Canadians are enjoying the heat and relaxation of the holidays. Hard to believe that classes will be getting underway soon! As thoughts of September are coming up, (not too soon now) some essential preparation is in order to make a smooth and successful return to the books!
Here are 5 "Must Haves"
1. Functional EpiPens:                                                                                                                                                                            Yes, that's plural, having at least two EpiPens with you being the safest plan. In addition, be sure to check the expiry date on all of your EpiPens with re-orders best placed at least two weeks before expiry.
2. On-Person Epipen Holder:                                                                                                                                                          The Epipen should be on your person, not in a bag that is left/placed somewhere with a  slower response time (whether on your desk, in your locker or in an office…) When the Epipen is required, immediate use is best accomplished with quick handover or retrieval by companion. The waist belt or cross-body holder are two  great Epipen carriers. Here is another idea for the EpiPen:                                       
                                                        Wear Your Epi
Every person with severe allergies knows it's a must to carry at least one epinephrine auto-injector at all times. But the editors here have also heard many excuses: "I didn't want to carry a bag," "I needed my hands free," and so on. The fact is, there are ways to keep your auto-injector close. For instance, it's exactly for active situations that Omaxcare designed durable auto-injector carriers that strap to either the leg or waist. These products offer ease of movement or discretion under a pant leg. www.omaxcare.com
3. Allergy Alert Bracelet or Necklace:                                                                                                                                   Wearing a bracelet or necklace listing allergies is critical and can speak for you when you are incapacitated.  This is even more important when you are alone and do not have someone to assist or get you immediate help. These items can be ordered online with your specific allergy(ies) listed. Check out images of the latest engravable design styles for women and men from www.evesaddiction.com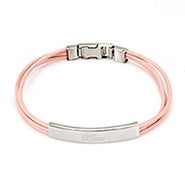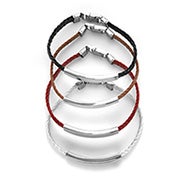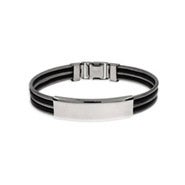 4. Provide your allergy information:                                                                                                                                            Give essential allergy information to the educational office of school you will be attending. It is important for you and the educational facility, whether it be grade school, CJEP, college or university. The information will ensure that your allergy information is on record and can be accessed for any special attention required.
5.  Stock up on the latest Allergy Friendly Food Supplies:                                                                                                             -Egg Replacer  If you need to "whip up" an batch of pancakes or muffins, there is an answer  for you. This amazing product is also free of gluten, milk , cholesterol, lactose and soy. One package (350g./2.3 oz) equals 100 eggs!
-Peanut Free Chocolate Chips (milk chocolate and dark varieties) are now available from Freddo for backing and snacking.
-not nuts! Mountain Mambo Seed and Fruit Mix  from Enjoy life
All 3 items can be found at some grocery and health food stores.
Take on your new learning adventure with preparation and p izzaz!