Are the steps required for legislated food safety guidelines resulting in
minute amounts of allergens showing up in products?? Food manufacturers
need to be held accountable for any recent changes in product ingredients.
Customer satisfaction and safety must be a priority for all!
Why Manufacturers Are Intentionally Adding Allergens to Their Foods
We recently received a message from a reader warning us about a sudden change they noticed in a product's ingredient list. A number of months ago, Pearson's, the venerable candy manufacturer based in St Paul, began listing peanuts, almonds, and pecans as ingredients in their mint patties: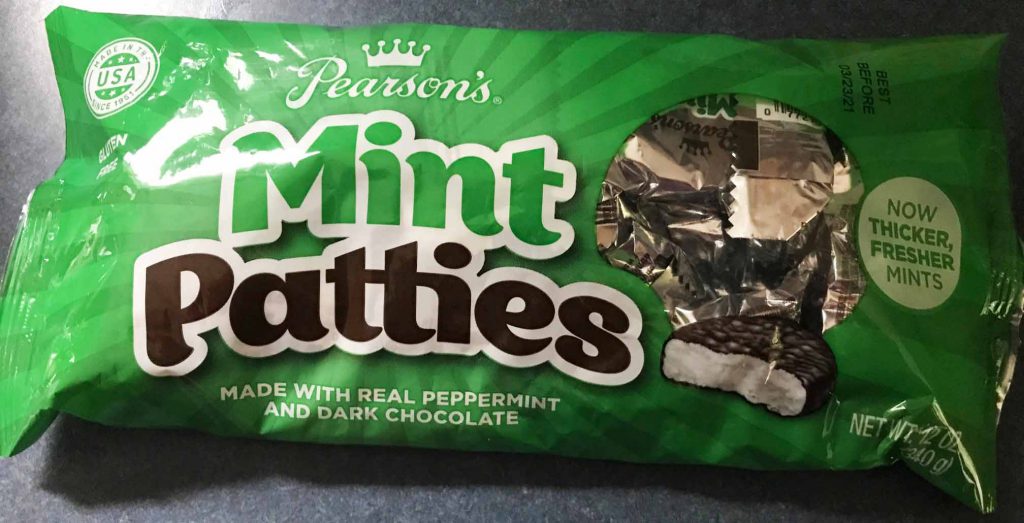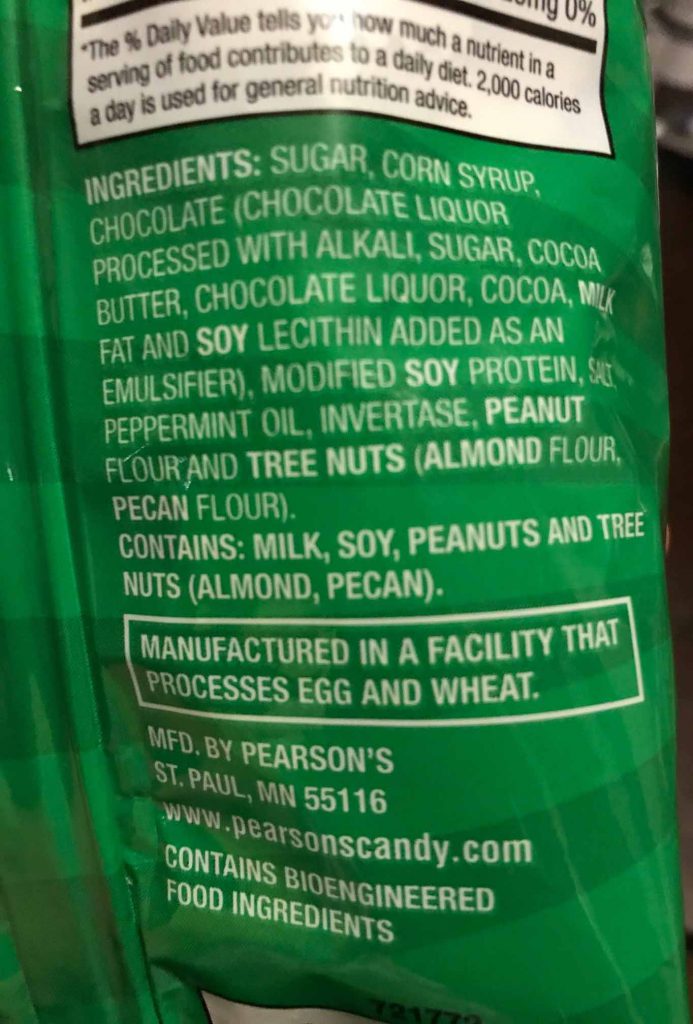 Although they took pains to notify the consumer that their patties are "now thicker, fresher mints", they didn't bother adding a banner or callout warning of the ingredient change and, as far as we can tell, didn't include a warning on their website. If you were a loyal customer who happened to be allergic to peanuts and tree nuts, the company figured it wasn't their responsibility to warn you of the change.Click to visit sponsor
At this point, you may be wondering why a candy company would add other allergens to a mint patty in the first place. We reached out to Pearson's to ask them that very question but never received a response.
That said, we predicted this would become a trend among manufacturers from the time we called out Kellogg's for adding traces of peanuts to their Keebler brand crackers back in 2016:
Kellogg's action is a litmus test for the entire food industry. If Kellogg's is successful implementing their plan with minimal pushback from consumers, other companies may follow their lead by adding minute quantities of allergens to their products in order to achieve the same cost avoidance goals.
Since then, there have numerous instances of allergen traces intentionally added to popular products. One recent example we highlighted was Suzy Q's by Hostess.Click to visit sponsor
To understand why, we have to go back to the enactment of the Food Safety and Modernization Act (FSMA) passed by Congress and signed into law by President Obama in 2011. The FSMA shifted the focus of the FDA to ensuring food safety through the prevention of microbial contamination rather than just reacting to the problem after it has already occurred. In September 2016, allergen cross-contact was raised to the same level of concern as microbial contamination.
In a nutshell (no pun intended), the FSMA placed the onus on manufacturers to devise and implement detailed plans to minimize the opportunity for "undeclared" cross-contact of their products with Top 8 allergens including peanuts, tree nuts, milk, eggs, soy, wheat, fish, and crustacean shellfish. While the legislation was a boon for food safety, it placed an added burden and expense on manufacturers who would have to take additional steps in order to comply.
Which brings us back to Kellogg's. Back in 2016, the company found a way around the added burden and expense of complying with the FSMA: they simply began adding trace amounts of peanut flour to their cracker products. Doing so allowed them to list peanuts as an ingredient of the product, freeing them from having to prevent cross-contact.Click to visit sponsor
At the time, Kellogg's notified Food Allergy Research and Education (FARE) about the impending change and left it to them to warn the allergic community. In this case, Pearson's didn't even bother as near as we can tell.
The lesson for the allergic community:
You must read the label each and every time before you purchase and consume a product, even for products you have relied upon for years.
Have you come across a favorite product that introduced unrelated allergens in the ingredient list? Let us know.