What a great ap for the allergy community. Baked goods and donuts are a
challenge to find allergy friendly goodies!

GET THE APPVERIFIED BRANDSFEATURED CONTENT🏆 TOP RATED🍪 PRODUCT GUIDES👩🏻‍💻 MEET THE MAKER✈️ TRAVEL🍽 RECIPES🎉 HOLIDAYS💡 WISDOM📝 NEWLY DIAGNOSED📖 RESOURCESABOUT THE APP
Introducing Verified Bakeries!
Creating an easier way to find allergy-friendly bakeries is the sweetest feature for the Spokin community. We welcome 12 Spokin Verified Bakeries to our family. To be Verified, each bakery has answered our 27-question allergy FAQ. From what allergens they are dedicated free from to what kind of chocolate they use—we didn't miss a crumb and all the answers are just a few taps away in the Spokin app. Find donuts, cookies, cakes and more, whether you're visiting in person or shopping online. Update your app to experience Spokin Verified Bakeries.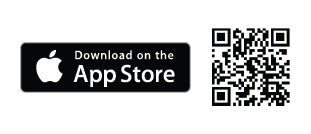 ---
How It Works
---
Find the perfect verified bakery in the Spokin app! Go to the Verified Partners section under the search navigation. From there you will see a listing of all our Spokin Verified Partners. Use the filters to find bakeries, where you can filter by location, online shipping, baked good categories, and by allergens our bakeries are dedicated free from. Toggle between list and map view to see what verified bakeries are in your area or for planning your next trip! On the bakery pages you can also find the full 27 question FAQ and community reviews.
---
Meet the Bakeries
---
We are looking forward to hearing about you and your bakery. Please contact us by filling out the form below!Bakery *Email *Website *http://Instagram Handle *Facility *Message *