Sue Wong has a blog called Nut Free Wok. It covers many areas
including recipes and allergy friendly restaurants in the United States and
Canada. Asian food is delicious but can be a challenge for the allergy
population! The blog not only helps with making allergy friendly recipes
but also with dining out!
April 10, 2023 Sharon Wong0
Po Tat is another dim sum or Chinese bakery dessert that is an out of this world treat when served freshly made at home. We […]
March 19, 2023 Sharon Wong0
Pho Ga is a Vietnamese chicken rice noodle soup, also known as chicken pho. It's a light chicken broth with rice noodles and topped with […]
March 15, 2023 Sharon Wong1
One of my favorite Vietnamese dishes is pho, which is a beef rice noodle soup. Rice noodles are topped with herbs, cooked beef and/or raw […]
January 2, 2023 Sharon Wong188
Allergy aware and nut-free bakeries and dining establishments give families living with nut allergies peace of mind that is just priceless. I'm proud to say […]
November 23, 2022 Sharon Wong2
You can make this easy Instant Pot Cranberry Sauce recipe using 3 ingredients in less than 30 minutes. This recipe is free of the top […]
November 14, 2022 Sharon Wong9
If you like cranberries and oranges in baked goodies, you will love these muffins. The recipe is also nut-free and dairy-free and super easy to […]
November 8, 2022 Sharon Wong3
Baak Tong Gou, in Cantonese, or Bai Tong Gao, in Mandarin, is a beloved dessert that is popular at Chinese bakeries or dim sum restaurants. […]
October 31, 2022 Sharon Wong0
Kaleo updated their patient programs effective October 1, 2022 which I learned about the hard way when I tried to refill my prescription in September. […]
Posts navigation
SEARCH NUT FREE WOK
Search for:
ABOUT NUT FREE WOK
Welcome to Nut Free Wok, a blog about Allergy Aware Asian Fare. I hope that you will find my food allergy mom experiences helpful and enjoyable to read as I write about recipes, cooking techniques, Asian ingredients, and food allergy related awareness and advocacy issues. I love to hear from readers and brands which are nut free and allergy aware. Please DM me via social media. All inquiries regarding guest posts on my website, adding links to existing articles, or working on my website are not welcomed and will be marked spam.
Thank you for visiting!
~Sharon Wong, M.Ed.FacebookTwitterInstagramPinterestLinkedInYouTubeFeed
SUBSCRIBE TO NUT FREE WOK
Love my posts? Receive an email alert for new posts and newsletters from NutFreeWok.com. Subscribe today, I won't send you any spam!Email Signup
BADGES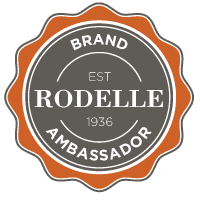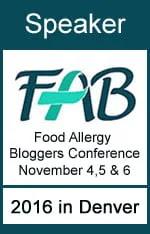 RECENT POSTS
SITE MAP
RECENT POSTS
ARCHIVES
Archives Select Month April 2023 (1) March 2023 (2) January 2023 (1) November 2022 (3) October 2022 (4) September 2022 (1) April 2022 (1) February 2022 (1) January 2022 (5) December 2021 (2) October 2021 (3) September 2021 (1) August 2021 (1) May 2021 (1) April 2021 (1) January 2021 (1) December 2020 (1) November 2020 (3) October 2020 (1) September 2020 (2) June 2020 (2) April 2020 (1) March 2020 (4) January 2020 (1) September 2019 (1) July 2019 (1) April 2019 (3) March 2019 (3) February 2019 (1) December 2018 (3) October 2018 (3) September 2018 (3) August 2018 (1) June 2018 (1) May 2018 (2) April 2018 (1) March 2018 (3) February 2018 (3) January 2018 (1) December 2017 (5) November 2017 (3) October 2017 (4) September 2017 (4) August 2017 (1) July 2017 (1) June 2017 (1) April 2017 (8) March 2017 (1) February 2017 (2) January 2017 (4) December 2016 (3) November 2016 (2) October 2016 (5) September 2016 (4) August 2016 (1) July 2016 (1) June 2016 (1) May 2016 (1) April 2016 (2) March 2016 (4) February 2016 (2) January 2016 (2) December 2015 (7) November 2015 (4) October 2015 (3) September 2015 (5) August 2015 (3) July 2015 (1) June 2015 (3) May 2015 (4) April 2015 (3) March 2015 (6) February 2015 (8) January 2015 (5) December 2014 (3) November 2014 (3) October 2014 (2) September 2014 (4) August 2014 (3) July 2014 (4) June 2014 (2) May 2014 (4) April 2014 (5) March 2014 (5) February 2014 (9) January 2014 (14) December 2013 (2) November 2013 (1) …